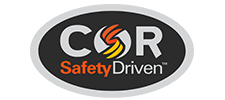 The Certificate of Recognition (COR) is a voluntary incentive program that recognizes companies who develop and implement health, safety, training and injury management systems that meet and exceed industry standards.
It is a Canada wide certification program that gives companies a tool for assessing and enhancing their incident management systems and ensure that industry best practices are being followed.
The British Columbia Forest Safety Council (BCFSC) is the health and safety association (HSA) for forest harvesting, sawmills and wood product manufacturing in British Columbia.
The BCFSC works with forest sector employers, workers, unions, contractors and provincial government agencies to support industry in implementing changes necessary to eliminate fatalities and serious injuries in the forest sector.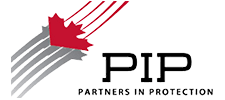 PIP (Partners In Protection) is a cooperative program between industry and the CBSA aimed at enhancing border security.
It is designed to streamline and make border processes more efficient for low-risk, pre-approved businesses recognized as trusted traders.
As a member, you must abide by the roles and responsibilities outlined in the PIP Terms and Conditions which includes reporting suspicious activities and continuous vehicle monitoring prior to border crossing.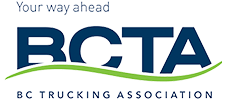 The BCTA is a member-based, province-wide, non-partisan, non-profit motor carrier association formed solely to advance the interests of British Columbia motor carriers. It represents for-hire and private carriers hauling every conceivable type of freight commodity.
Motor carrier members in British Columbia operate about 16,000 vehicles, employ over 26,000 people and generate approximately $2.2 billion in annual revenues within the province.
Doug Sutherland, Sutherland Group President is the current Chair of the BCTA
The Canadian Trucking Alliance (CTA) is a federation of provincial trucking associations representing over 4,500 member carriers.
Members currently employ approximately 150,000 Canadians and are responsible for meeting about 70% of Canada's road freight needs.
Doug Sutherland, Sutherland Group President, currently sits on the Executive Board of the CTA.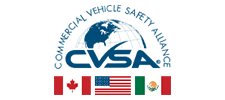 The Commercial Vehicle Safety Alliance (CVSA) is a non-profit association of local, state, provincial, territorial and federal commercial motor vehicle safety officials and industry representatives.
CVSA focuses on improving driver and vehicle safety by providing guidance to organizations that enforce commercial motor vehicle inspections and certify inspectors.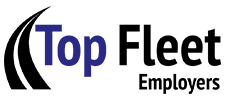 The Top Fleet Employers program is a national program that recognizes the importance of having sound HR policies and practices in the trucking and logistics industry.
Top Fleet Employers is not a competition – it's recognition for those who meet HR standards of excellence.
Sutco Transportation, a Sutherland Group Company, has been recognized as a Top Fleet employer for 5+ consecutive years receiving Awards of Distinction for being the most diversified workforce from Trucking HR Canada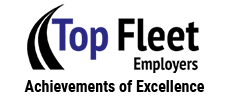 2022 – Achievement of Excellence for Workplace Wellness and Mental Health
With this award, The Sutherland Group (Sutco Transportation) has been recognized for our demonstrated commitment to overall employee mental health in the workplace. Through implementation of policies and practices that foster open conversations for mental health, we maintain our commitment to ensuring all team members feel supported and have access where and when required.
2021 – Achievement of Excellence for Workplace Culture
With this award, we have been recognized as a Top Fleet Employer that demonstrates a strong commitment to adopting and promoting a healthy and positive work environment for all employees.